9611B Intelligent switch and distribution system
The 9611B switch and distribution system is an intelligent switching, monitoring and distribution system, packaged in a 1U rack-mount chassis.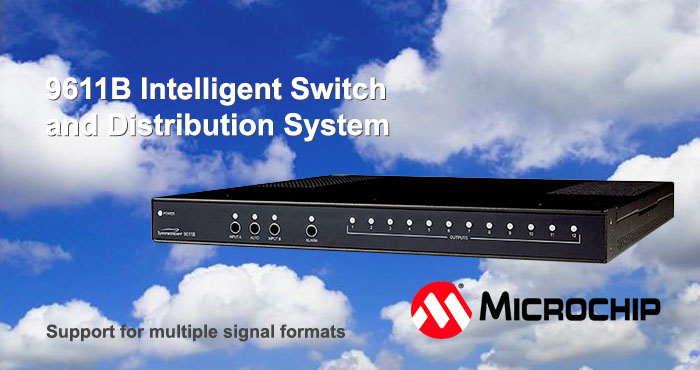 Intelligent Switch and Distribution System - Support for multiple signal formats
The 9611B can be set up to distribute a wide range of signal formats; low noise sine waves, IRIG timecodes or pulse formats from either one of two inputs to all twelve outputs. The 9611B allows the user to deploy one model type to support multiple signaling formats which lowers support and logistics costs.
The 9611B provides for both manual and auto-switching signal distribution. When in auto-switching mode, the 9611 will detect any input or output failure based on the signal type being propagated. In the Auto mode, any input failure causes the unit to switch from Primary to Secondary source. Alarms will be indicated by all user interfaces including the front panel and Command Line Interface.
Key Features
Supports multiple signal formats: IRIG time codes, pulse formats and low noise sine waves

Enables redundant inputs: When in auto switching mode, it detects input failure and automatically switches to the redundant input without signal loss

12 outputs: Low noise, high isolation amplifiers allow for 12 copies of each input to be distributed without degradation of downstream equipment
 This enables system designers to reliable distribute highly accurate RF time codes and 1pps signals

Front panel controls: When one input fails an alarm will indicate such failure through the front panel controls and indicators

Command line interface: The 9611B has a serial port interface that supports communication programs with a PC