Miniature Atomic Clock (MAC - SA.3Xm)
SA.31m, SA.33m & SA.35m - Rubidium Miniature Atomic Clock (MAC - SA.3Xm) features compact design and low power consumption.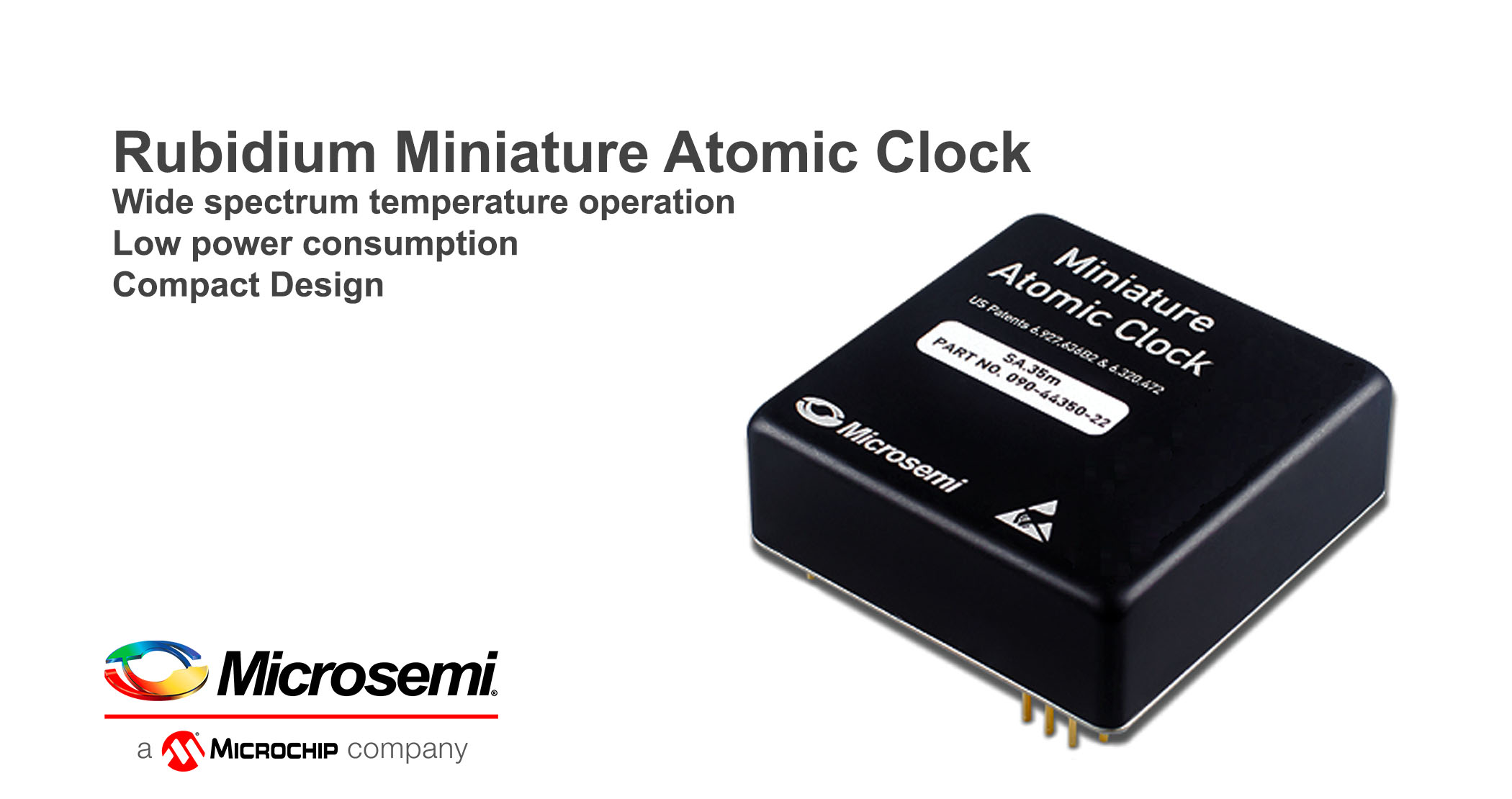 Cost-effective, and easily adaptable to a wide variety of timing and synchronization applications, Microsemi's SA.3Xm is the world's first commercially available atomic clock.
The SA.3Xm is designed for applications where an economical solution for frequency stability is required. Requiring little power, and able to operate across a wide spectrum of temperatures, the
SA.3Xm is an ideal choice for wireless base stations, telecom networks, and test and measurement devices requiring the precision of a rubidium oscillator.
Contact us and our qualified staff will advise you.