Providing resilient timing for critical infrastructures
Timing and synchronization are indispensable in our increasingly digital, networked world. Achieving highly accurate precision time is no easy feat from a technology perspective, so it's important to find a resource you can trust.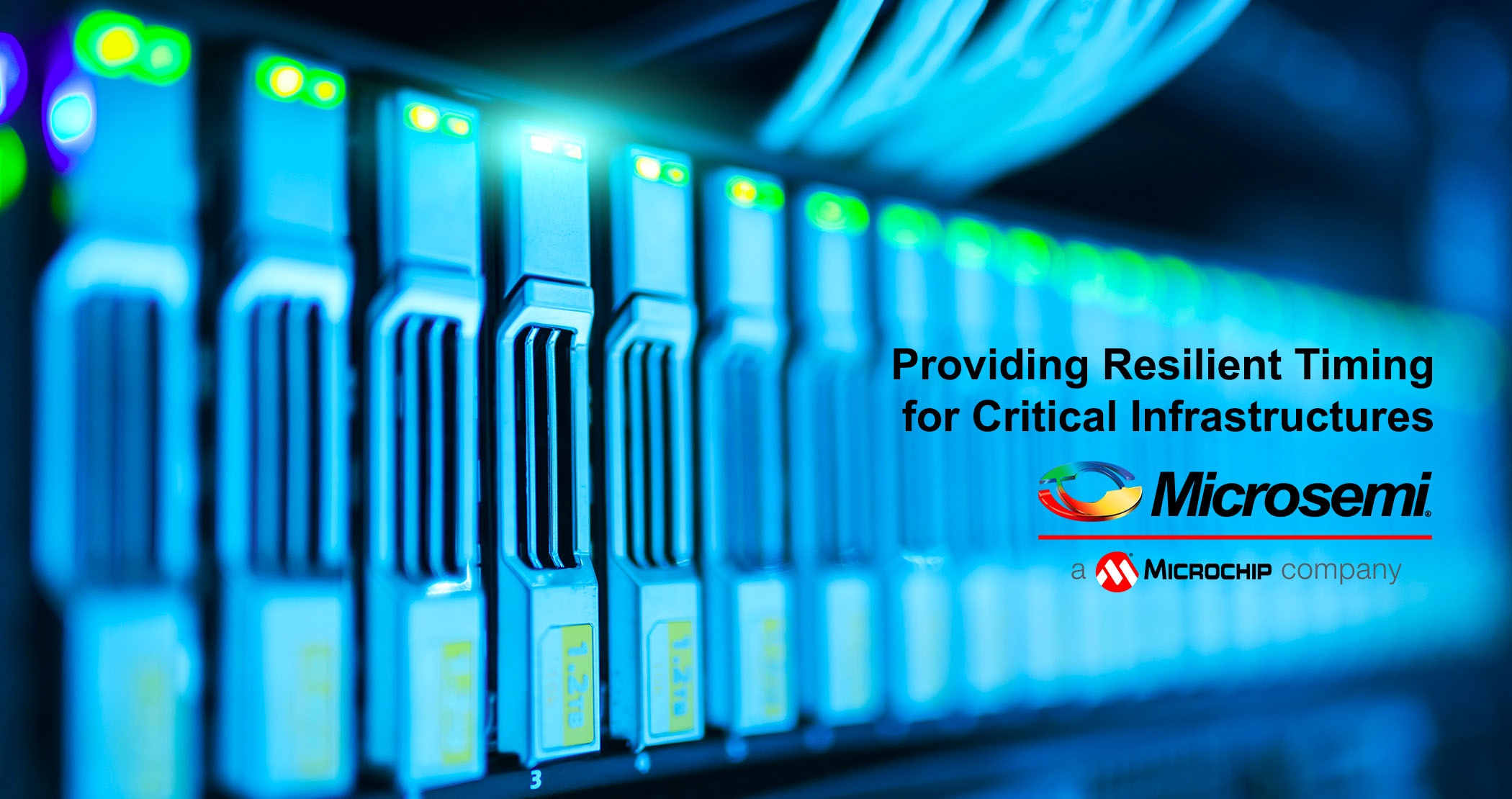 Advanced Synchronization & Timing Solutions 
Precise, accurate time enables virtually all infrastructures such as data centers, wired and wireless communications, financial exchanges, industrial networks, smart power grid, and other secure communications.
Wireless networks, for example, rely on highly accurate timing and synchronization for smooth cell-to-cell transfers of the mass of voice, video and mobile data deluging the networks on a daily basis.
Precise timing is similarly vital for financial networks processing billions of dollars in transactions daily. 
Microsemy's (Microchip) end-to-end timing solutions generate, distribute and apply precise time for multiple industries, including communications, aerospace/defense, IT infrastructure, financial services, industrial and more.
Microsemi customers range from communications service providers and network equipment manufacturers to governments and their suppliers worldwide.
Explore our timing and synchronization portfolio options 
Leveraging Microsemi's advanced portfolio of timing technologies, services and solutions, we enable our customers to build more reliable networks and systems supporting today's precise timing standards. 
Precise Time Heritage 
Microsemi (Microchip), the world leader in network synchronization and precise time solutions, sets the world's standard for time.
Microsemi's timing and synchronization portfolio harnesses the breadth of experience and deep expertise of world-class teams.
Microsemy's end-to-end portfolio of precise time solutions includes: 
Timing & Synchronization Systems 
for highly accurate "precise time" distribution using today's precise timing standards:
GPS-based timing,
IEEE 1588 (PTP),
Network Time Protocol (NTP),
Synchronous Ethernet and DOCSIS® timing,
as well as network supervision and management for timing problem notification, analysis and SLA compliance;
Clock & Frequency References 
including hydrogen, cesium and rubidium standards, and quartz oscillators to generate the world's precision timing references
Clocks & Timing ICs 
for clock management (clock synthesis, rate conversion, jitter attenuation and fan-out buffer timing), Optical Transport Network (OTN) timing solutions and packet timing, delivering field-proven high-performance time and frequency synchronization solutions for packet networks. 
Ready to learn more? Contact us to find the right products and technologies for your timing needs.