XLi IEEE 1588 Grandmaster
When you synchronize your time with nanosecond accuracy through your ethernet, you gain major cost savings versus using a separate time distribution network – XLi IEEE 1588 Grandmaster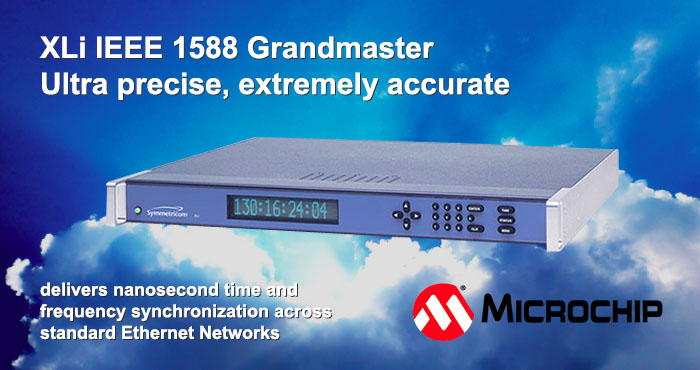 IEEE 1588 Grandmaster Clock supports PTP version 2 and delivers nanosecond time and frequency synchronization across standard Ethernet Networks.
Combining IEEE 1588 Precise Time Protocol version 2 with hardware time stamping, the XLi IEEE 1588 Grandmaster Clock provides the complete end-to-end sync solution for your Ethernet network.
The XLi IEEE 1588 Grandmaster Clock with GPS (Global Positioning System) reference supports the new Precise Time Protocol (PTP) version 2 protocol that enables accurate synchronization over Ethernet LANs, offers users the ability to synchronize clocks within better than one hundred nanoseconds accuracy using only a network connection.
When you synchronize your time with nanosecond accuracy through your Ethernet, you gain major cost savings versus using a separate time distribution network. Using IEEE 1588 enabled switches, your time distribution can be deployed over your existing data network.