Microsemi MHM 2010 – Active hydrogen maser
The most challenging scientific applications require the most stable performance – Microchip (Microsemi, Symmetricom's) MHM 2010 Active hydrogen maser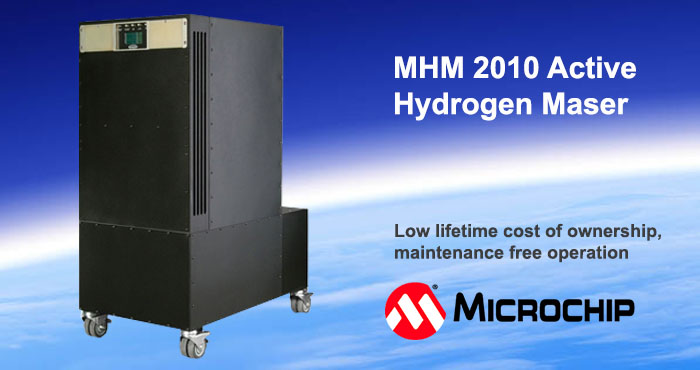 National and international timekeeping services, deep space tracking and navigation, observatories and radio astronomy, and GNSS/GPS satellite monitoring are some of the most challenging applications for a frequency reference source in the world today.
Microchip (Microsemi, Symmetricom) MHM 2010™ is the most widely deployed active hydrogen maser for good reason.
Key benefits include
Exceptional long-term frequency stability 


Low phase noise for superior short-term stability 


Demonstrated life of greater than 20 years
And the best just got better 

Always a leader, the MHM 2010 Active Hydrogen Maser now offers improved stability performance specifications, making it clearly superior over all other products in this category.
Microsemi MHM 2010™ is the only commercially available active hydrogen maser with stand-alone cavity switching auto tuning manufactured in the USA.
This technique enables the MHM 2010 to deliver long-term stability normally only attributed to the most stable of cesium atomic standards.
The display should never need the time adjusted.