Microchip (Microsemi) 3120A High performance phase noise test probe
The programmable high-performance Microchip (Microsemi) 3120A Phase Noise Test Probe measures the amplitude, phase, and frequency stability of RF sources and two-port devices at frequencies from 0.5 MHz to 30 MHz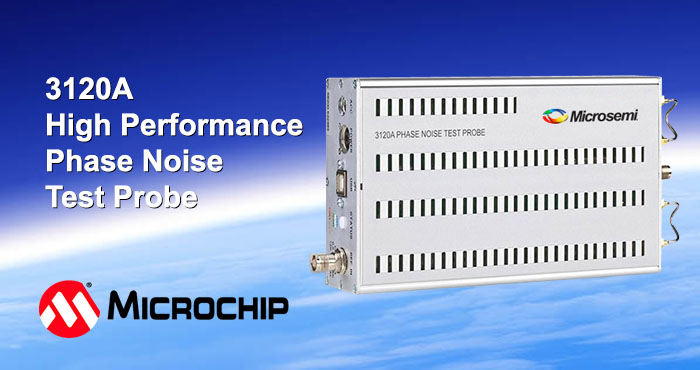 Easier, More Accurate and More Cost-Effective Measurements in One Box
The 3120A makes accurate phase-noise and ADEV measurements on signals from 0.5 MHz to 30 MHz, covering the full range of the most commonly used frequency references. The 3120A, requires an external reference and computer to be used with the 3120A Phase Noise Test Software to make measurements. Additionally, customers can purchase software upgrade options to make AM noise, Signal Statistics - HDEV, MDEV, TDEV and jitter measurements, to set test limits and to use it as a frequency counter.
By simply connecting the test probe to an external reference source and the device under test, users can begin making measurements and conducting analysis. The test probe software display results in as little as a few seconds.
Key benefits include
Time saver: no measurement calibration required


Budget saver: use with existing PC and frequency references


Small, portable: easily moved to wherever needed


Versatile: multiple timing technologies in a single instrument


Accurate and fast results: advanced, high-speed, low-noise digital converter technology