The World's Timekeeper
Microchip (Microsemi, Symmetricom) is the world's leading source of highly precise timekeeping technologies, instruments, and solutions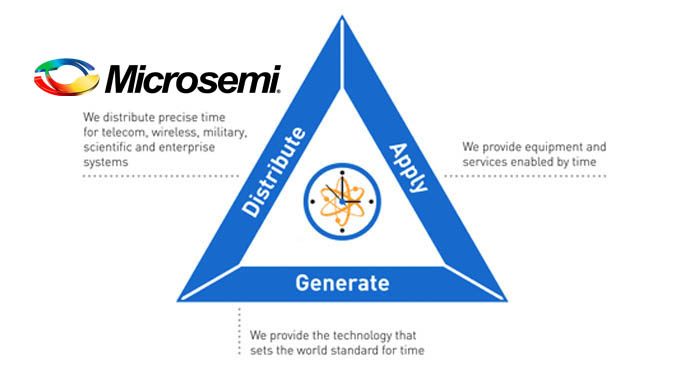 Microchip (Microsemi) provide timekeeping in GPS satellites, national time references, and national power grids as well as in critical military and civilian networks, including those that enable next generation data, voice, mobile and video networks and services.


Microchip (Microsemi) assist customers in over 90 countries to generate, distribute and apply time and develop the technology, build the products, optimize the solutions to strict customer requirements and provide post-implementation training, maintenance, engineering and technical support.


Microchip (Microsemi) product offering — among the industry's broadest — includes atomic clocks, hydrogen masers, timescale systems, GPS instrumentation, synchronous supply units, standards-based clients and servers, performance measurement and management tools and embedded subsystems that generate, distribute and apply precise frequency and time.
Serving Essential Applications

Precise timekeeping is an essential component of modern life
Among other applications, it enables GPS navigation, the seamless handoff of cellular calls, the timely receipt of data packets, the management of the electric power grid, military range finding, electronic test and measurement, signals intelligence and the ability to detect, investigate and protect against cyber threats.

Microchip (Microsemi) products are critical in all these applications in markets that include national timekeeping, aerospace, defense, intelligence, enterprise IT, metrology, telecom, cable TV, electronic manufacturing and a broad spectrum of scientific research.