Microchip (Microsemi) – Perfect timing!
We did not invent time. We perfected it. With innovative applications and professional services that heighten your efficiency, exactly when you need it – Timing, frequency and synchronization solutions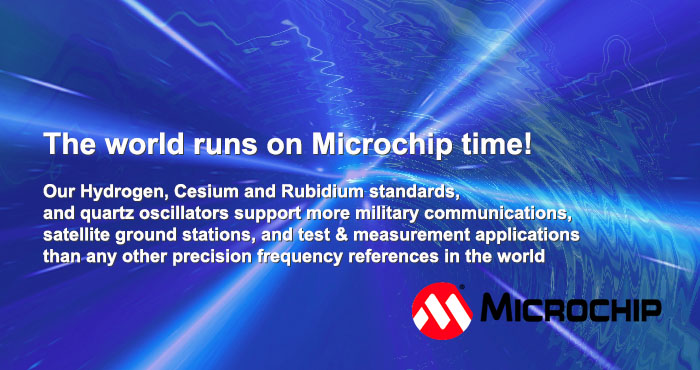 With timing, frequency and synchronization solutions so precise they help define the world's standards.
Microsemi product list

Microsemi Timing and Synchronization systems - Areas of Applications

The World's Timekeeper

Network time servers

Precision Frequency Standards

GPS & Time Code Instrumentation

Phase noise measurements
Avoid malfunctioning development and minimize claims within warranty period.
To help you with that, we offer you high-precision measuring instruments and test equipment.

Do not hesitate to contact us. We send you a reply as soon as possible.